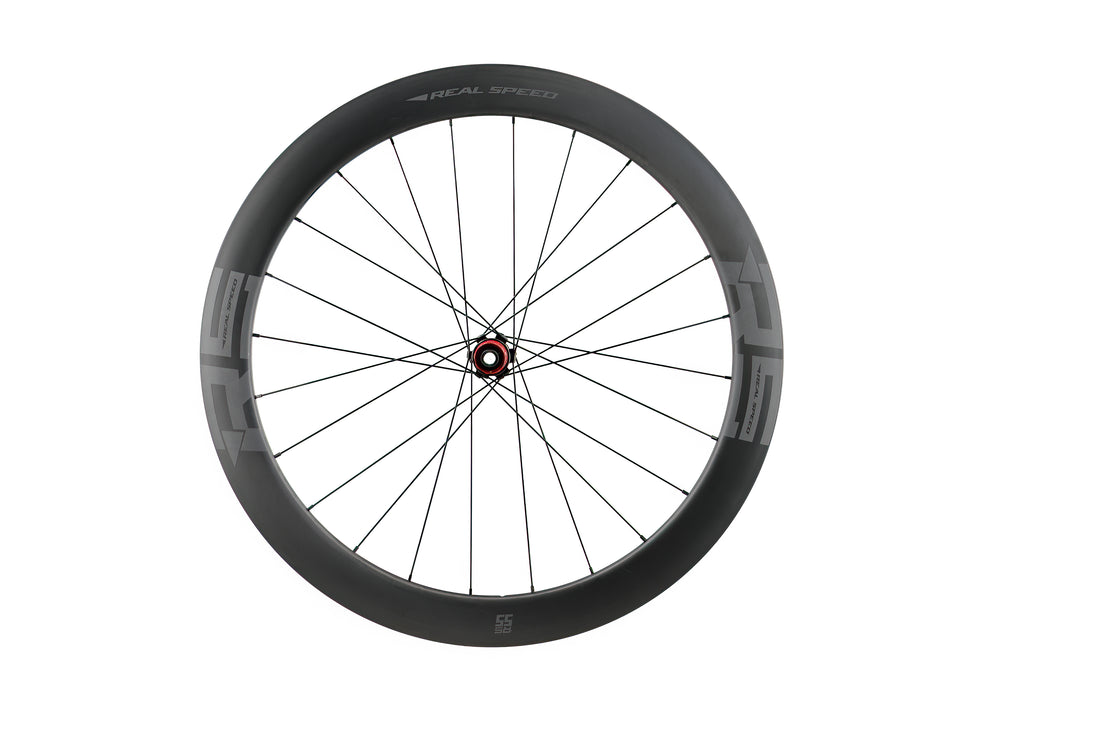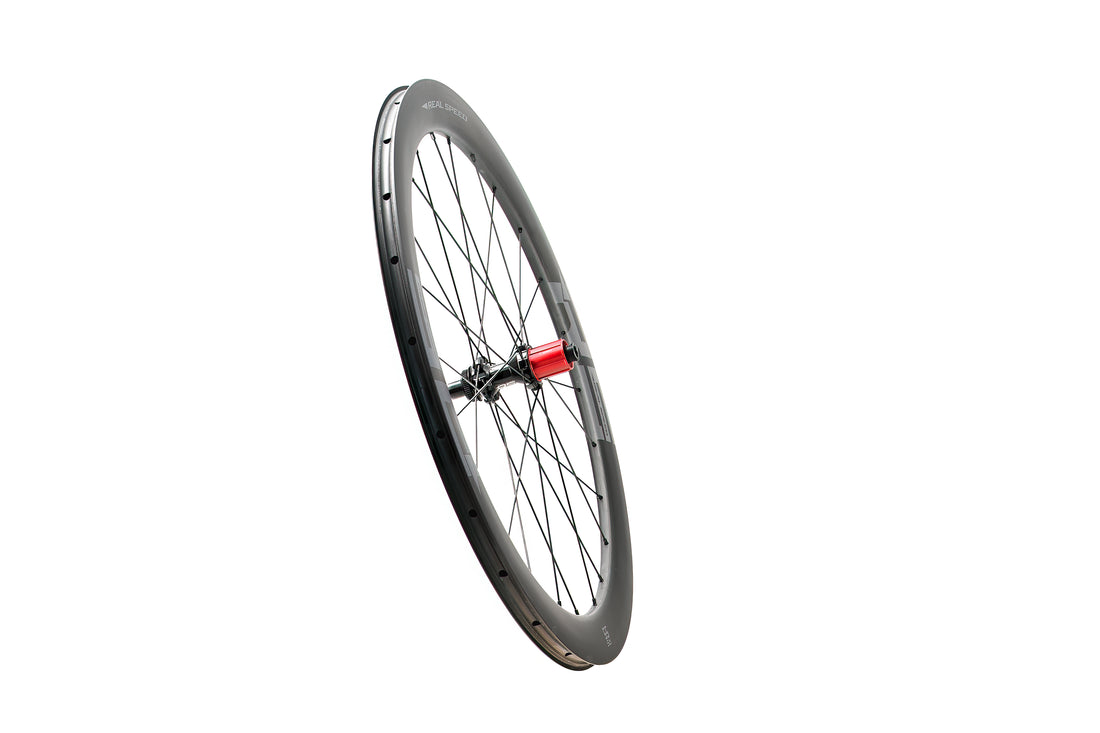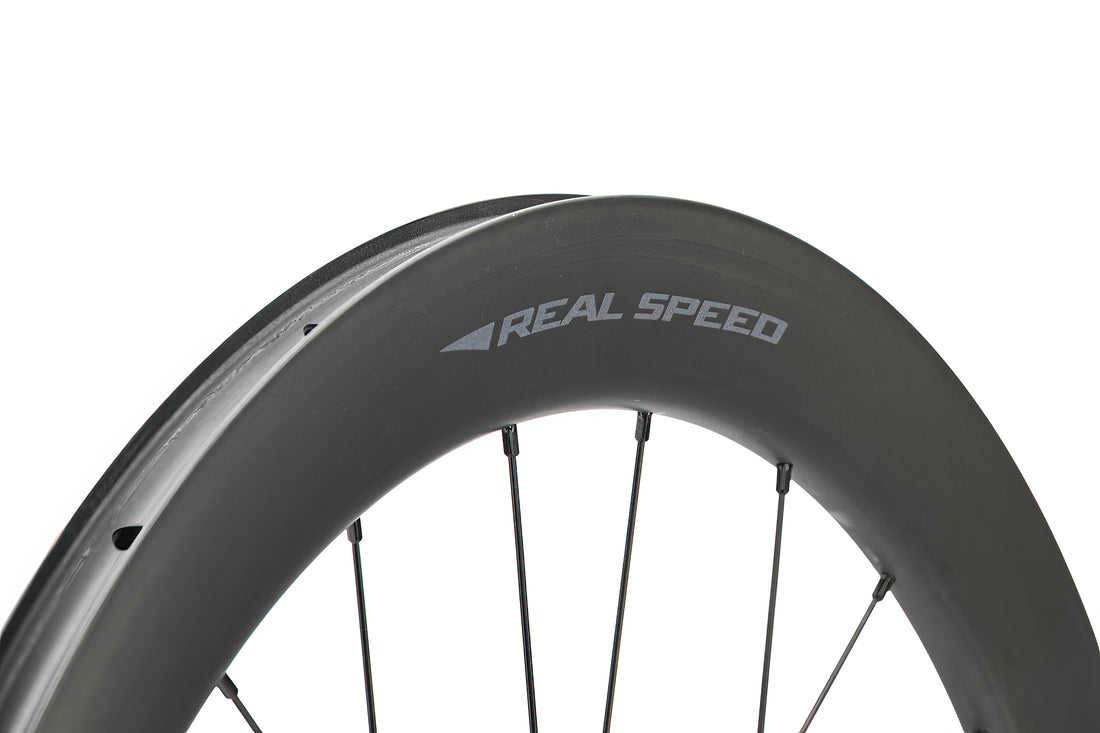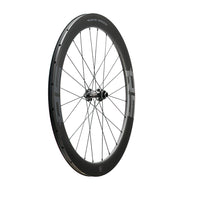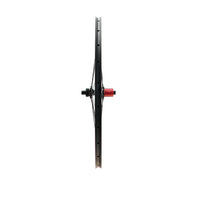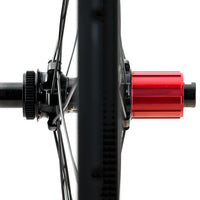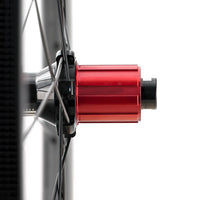 Through all that we have learned from our original RS5/6 model, we have identified that the most balanced profile is 55mm. Even though the RS5/6 staggered profiles of a 50mm front and 60mm rear wheel provided some compelling performance. Overall, the 55mm rim profile provided what we believe is the most optimized depth for peak aerodynamics at a multitude of different yaw angles. When rim depth increases past 60mm, they are faster at more closed angles, but less efficient at wider yaw angles. The 55mm depth also provides less of weight penalty, resulting in a perfectly balanced aero focused wheelset, with little compromise. 
RIM TYPE: Clincher / Tubeless Disc Brake
RIM DEPTH: 55mm
RIM WIDTH: 25mm
INTERNAL RIM WIDTH: 21.5mm
HUB MODEL: Realspeed RSH-246, Center Lock Rotor, 12mm thru axle, 110mm front, 142mm rear
HUB COMPATIBILITY: Shimano / XDR
SPOKECOUNT: 24/2
SPOKES: Sapim CX-Ray Race Spokes
WHEEL SIZE: 700c WHEEL SET WEIGHT: 1525g
RECOMMENDEDTIRESIZE: 28mm
MAXIMUMTIREPRESSURE: 100psi
MAXRIDERWEIGHT: 250lbs
PIVOT RIM CONSTRUCTION
The RS55 rims feature Pivot hookless technology. With the use of a mandrel during the manufacturing process, construction accuracy is greatly improved, resulting in a stronger, and lighter rim. The hookless bed of the rim also allows for improved tire performance based on how the tire is attached to the rim. Its shape is more efficient, thus improving rolling performance, but also more aerodynamic, as the tire is more seamless to the transition at the rim.
REFLEX GRAPHICS
The RS55 features updated graphics, that have reflective properties, improving low light visibility for the rider.
55MM RIM PROFILE
The RS55 features a 55mm depth rim profile. Through rigorous testing in the wind tunnel and on the road, we have discovered that 55mm is the perfect depth to not tip the scales, and provide a significant increase in aerodynamic performance.

EXTRA WIDE 25mm RIM WIDTH
The extra wide 25mm external width and 21.5mm internal width of the RS55 provides a better interface for the tire, resulting in improved tire performance.
RSH-246 HUBS
Fast, loud and rapid engagement. The all new RSH-246 hubs feature super smooth Japanese stainless steel bearings, and one of the most intoxicating sounds you'll hear in a rear free hub. Its 6 pawls and 24 tooth ratchet, allows for hyper sensitive and rapid engagement.